Introducing state of the Art Heavy Eqipment Rentals .
To know more about our Heavy Equipments Rentals or if you need a visit to our office or warehouse then please click on the link below
Quick Inquiry!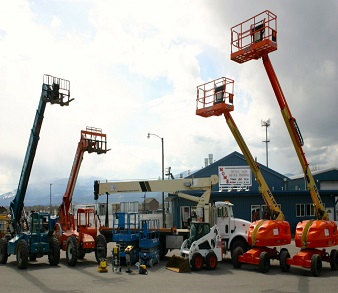 Heavy Equipment Rentals
What you need, when you need it.
Scorpion offers a variety of equipment rental services that can be customized for your needs, including short-term, long-term, and more. All our rental equipment is fully serviced by experienced, factory-trained technicians and is offered with highly-competitive rates, and multi-unit savings depending on availability. Since Scorpion has 9 years of experience in Doha, we have some of the best selection for equipment rentals in Qatar. Please note, however, selection can vary widely from season to season and location to location, so please Contact us to learn more about what is currently available .
Forklift Rental
Scorpion offers a full compliment of forklift rental machines. Our nationwide material handling rental fleet is Comparatively strong, making it among the Trusted in Qatar. We rent all sizes and types of forklifts, including rough terrain, electric, loadalls or telehandlers, and more. Our forklift rental brands include some of the best in the industry, including Hyster, Yale and JCB. We also offer fleet maintenance to ensure your fleet runs smoothly even though it includes rental machines.
Boom Truck Rental
Scorpion Heavy equipment Rentals has what it takes to get your jobsite materials to the job and up where you need them. We rent boom trucks with 18 to 28-ton capacities, some with a maximum horizontal reach of up to 130 feet. Machine specs can vary from model year to model year.
TeleHandler Rentals
Scorpion Brand and Technology carries a full line of telehandler rentals to handle any job. Whether you need high capacity or compact rough terrain telehandler or zoom boom rentals we have you covered. If you are faced with inconsistent terrain or congested job-sites our short and long term telehandler rentals can help you to increase productivity while reducing the number of machines on your site. Scorpion Brand and Technology offers a large fleet of rental telehandlers for all applications. We can meet your equipment needs for construction, mining and agricultural applications.
Trailer Rentals
Scorpion Brand and Technology provides trailer leasing, rental, maintenance and repair as well as other value added solutions to transportation and logistics customers across Qatar. Our services include a wide variety of products and services ranging from specifying and sourcing of equipment to lease and rental, daily operations, maintenance and repair as well as the buying and selling of used assets. In our one-stop-shop all your needs are managed by a single point of contact. Combine our value-added services to create your own trailer-made solution!