Introducing state of the Art Project Logistics Facility.
To know more about our Project Logistics Facility or if you need a visit to our office or warehouse then please click on the link below
Quick Inquiry!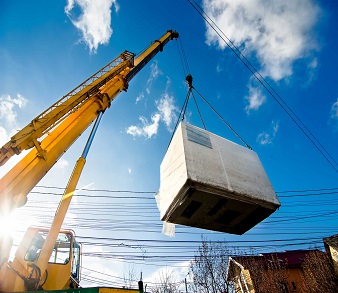 Project Logistics Facility
MINIMIZE COMPLICATIONS ON YOUR NEXT PROJECT
Let Scorpion simplify your project logistics with the right solutions and expertise. Your organization will gain better control over the movement of goods and materials and acquire valuable information surrounding that process.
For your next project, you need skillful, efficient logistics solutions that stay within your time and budget constraints. Bring in our project logistics experts during planning and discovery to evaluate potential shipping risks and freight options, and provide the information that you need for better decision-making.
Let's work together to develop a solution that fits your unique project and industry, and incorporates all relevant stakeholders. We add supply chain resources, best practices, for global visibility to your shipment activity – saving you time, money, and sanity during the entire project, from planning to final delivery.
With consulting, planning, preparation and execution capabilities in the same hands, we offer an integrated approach to ensure that we meet our customers' precise schedules, whether the components originate from one country or from across the globe.
Scorpion has a team of experts and Resources who can think outside the traditional rules and find solutions. We handle the jobs other companies consider too difficult.
YOUR ADVANTAGE
We empower you with the information needed to make the best decisions and create a winning global logistics strategy:
• Thorough discovery, including risk assessment and robust scope of work documentation
• A review of relevant client bids, contracts, letters of credit, and documentation
• A step-by-step work breakdown structure and method statement
• Comprehensive firm or budgetary freight quotations
• Cargo design recommendations to meet maximum envelopes and mitigate risk
• Logistics intelligence to support your global vendor selection and mode evaluation